We are looking forward to seeing many of our members in a few days at the 2020 International Youth Challenge and Ontario Provincial Championships!
Due to some unforeseen but record registration numbers in several events, please note the following schedule changes in red.
Event Schedule 
PLEASE NOTE: Some events have changed their close of registration time.  Please note those in red.  Times indicate close of registration. 
Should you no longer be able to participate due to the time change, please contact web@fencingontario.ca 
COVID-19
In light of the current Covid-19 situation, please see the following guidelines:
The OFA recognizes and encourages athletes and supporters who are experiencing symptoms, or who have come into contact with individuals who may have been exposed, to refrain from attending the event in an effort to reduce the potential spread of the disease.
Per the recent FIE news bulletin, participating athletes and officials should choose to indicate a verbal courtesy of thanks ("Thank you", "Good Job", "Good fencing with you") in lieu of physical contact.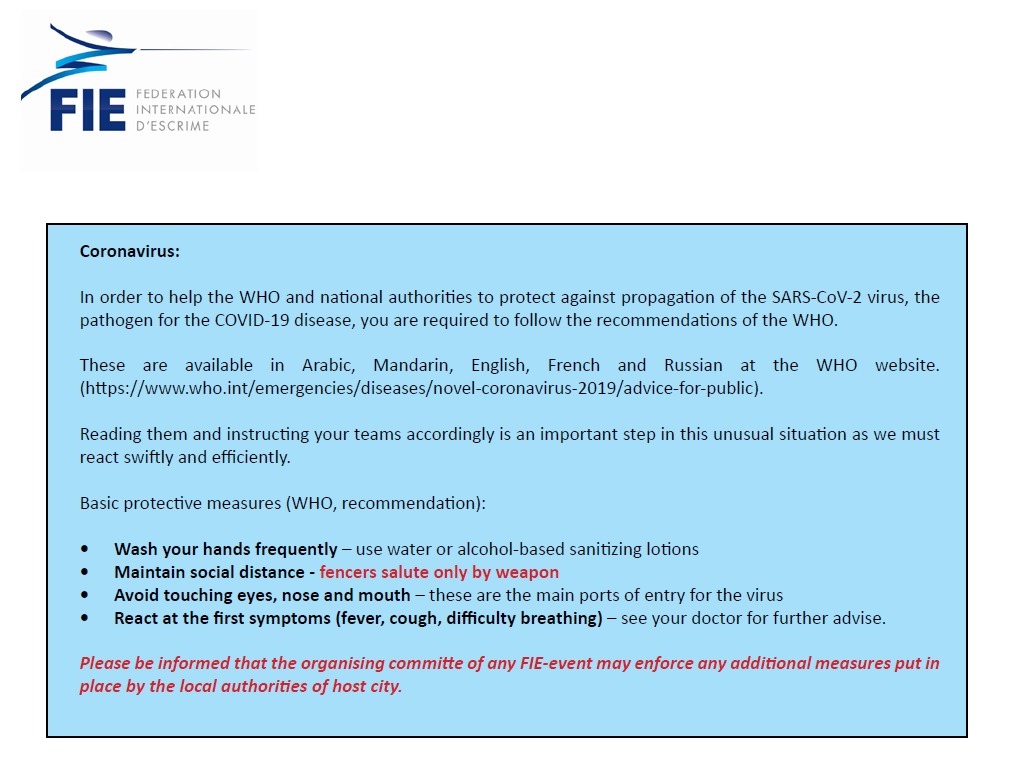 Frequent hand-washing is highly encouraged, and we encourage all to review the WHO's video on Coronavirus Protection Here.
Registration refunds will be considered on a case by case basis, please contact the OFA at web@fencingontario.ca no later than March 20, 2020
See you all in a few days!